Student Support Hub
At Thornhill Community Academy, the health, safety and wellbeing of students is a priority. We recognise the importance of the emotional health and wellbeing of all members of the academy community and don't just look after the academic progress and achievement of students. We have developed an outstanding network of support, advice and care that means that students don't just thrive academically but also emotionally and socially.
The pastoral team are situated in the Student Support Hub and work closely together to provide a holistic service to students.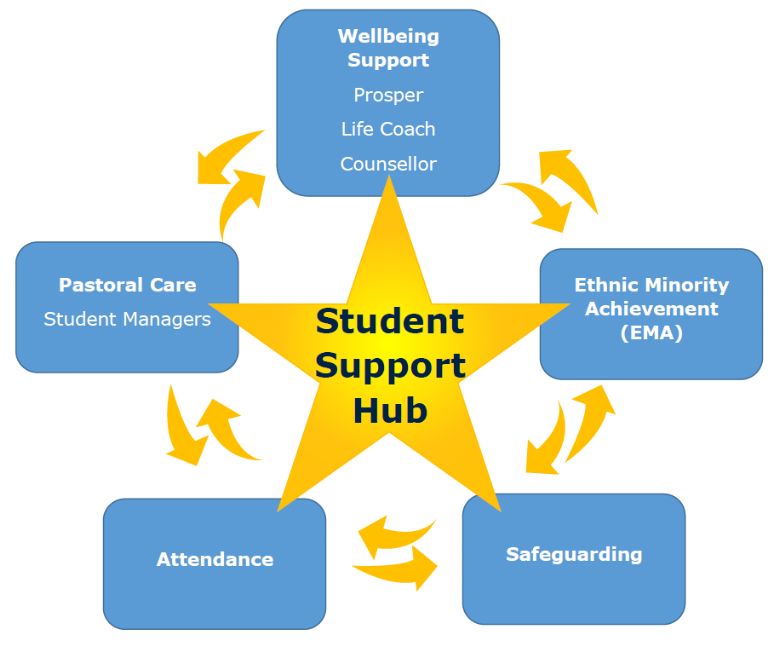 The Senior Leadership Team members responsible for pastoral services are:
Mrs Z Ali, Deputy Headteacher – Behaviour and Attendance
Miss N Holmes, Designated Safeguarding Lead – Safeguarding, Wellbeing, Attendance and Ethnic Minority Achievement
The governor responsible for Mental Health and Emotional Wellbeing is Mrs S Patel.
For information regarding attendance and safegaurding please see the links below.