Our Vision and Values
Our vision
We want to transform education for the better, raising aspirations in our diverse communities, increasing knowledge and developing the skills our children and young people need to make their lives rewarding and successful. Our schools will be the first choice for parents because we provide a safe, nurturing environment, excellent academic standards, a rich curriculum, first class support and a wealth of opportunities to learn and grow.
Our mission
We believe education is all about people. Our success is measured in how we help our children and young people achieve. We can only achieve this success by employing talented, committed staff and working in partnership with parents. In doing so, we will benefit our communities. We have a distinctive way of interpreting this belief. We summarise it as:
"Valuing People, Supporting Personal Best"
This means we seek for every one of our students and members of staff, to enjoy coming to our schools and for all of us to try our very best in everything we do. We help everybody gain the knowledge, skills and habits that can lead to a happy and successful life, both now and in the future. We believe that helping people feel valued increased the chances of them achieving their personal best, which is the highest standard we can expect anybody to achieve.
Our guiding principles
Our guiding principles determine how we prioritise our activities, what we value and how we will conduct ourselves. In short, they describe what type of organisation we are.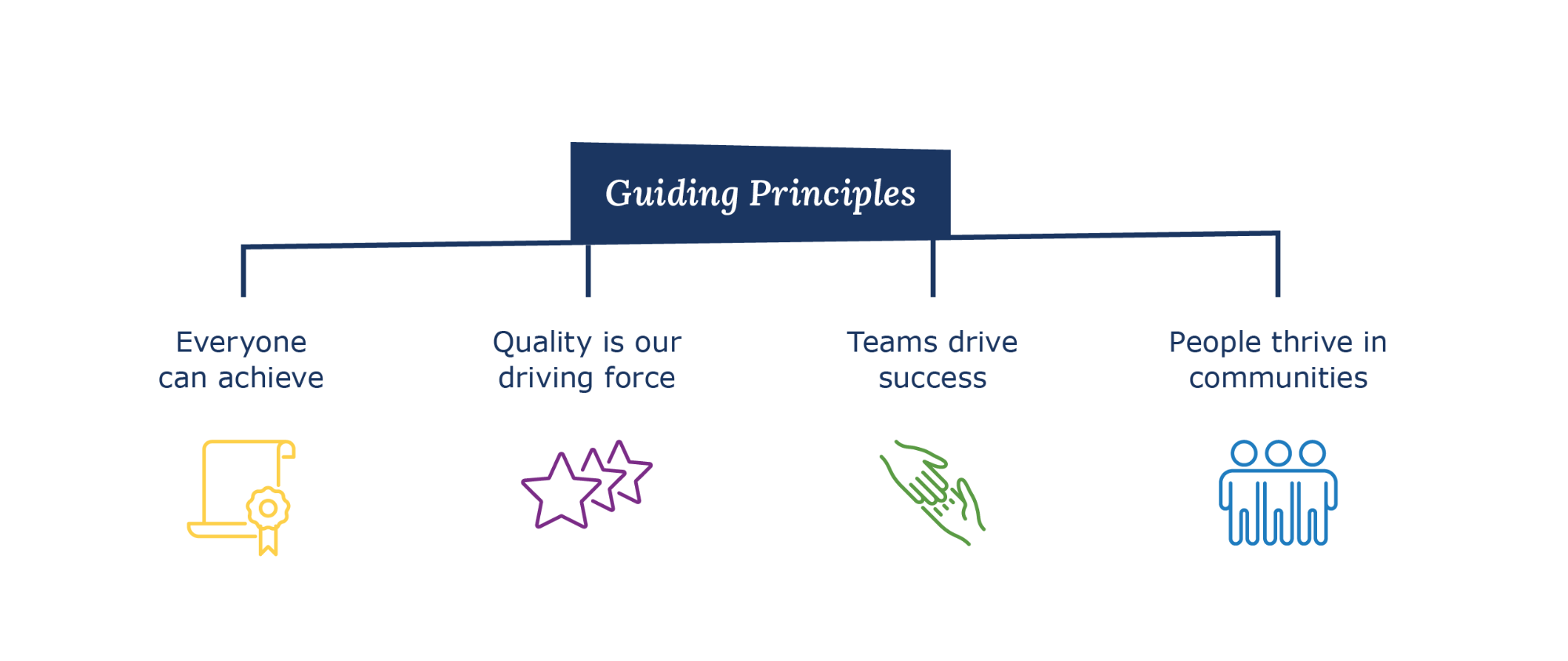 Our goals
Our overarching goal is:
To help more pupils, particularly the disadvantaged, achieve highly. Achievement includes academic success and developing the personal qualities to lead happy, healthy and successful lives.
We will achieve this by focusing on 5 goals: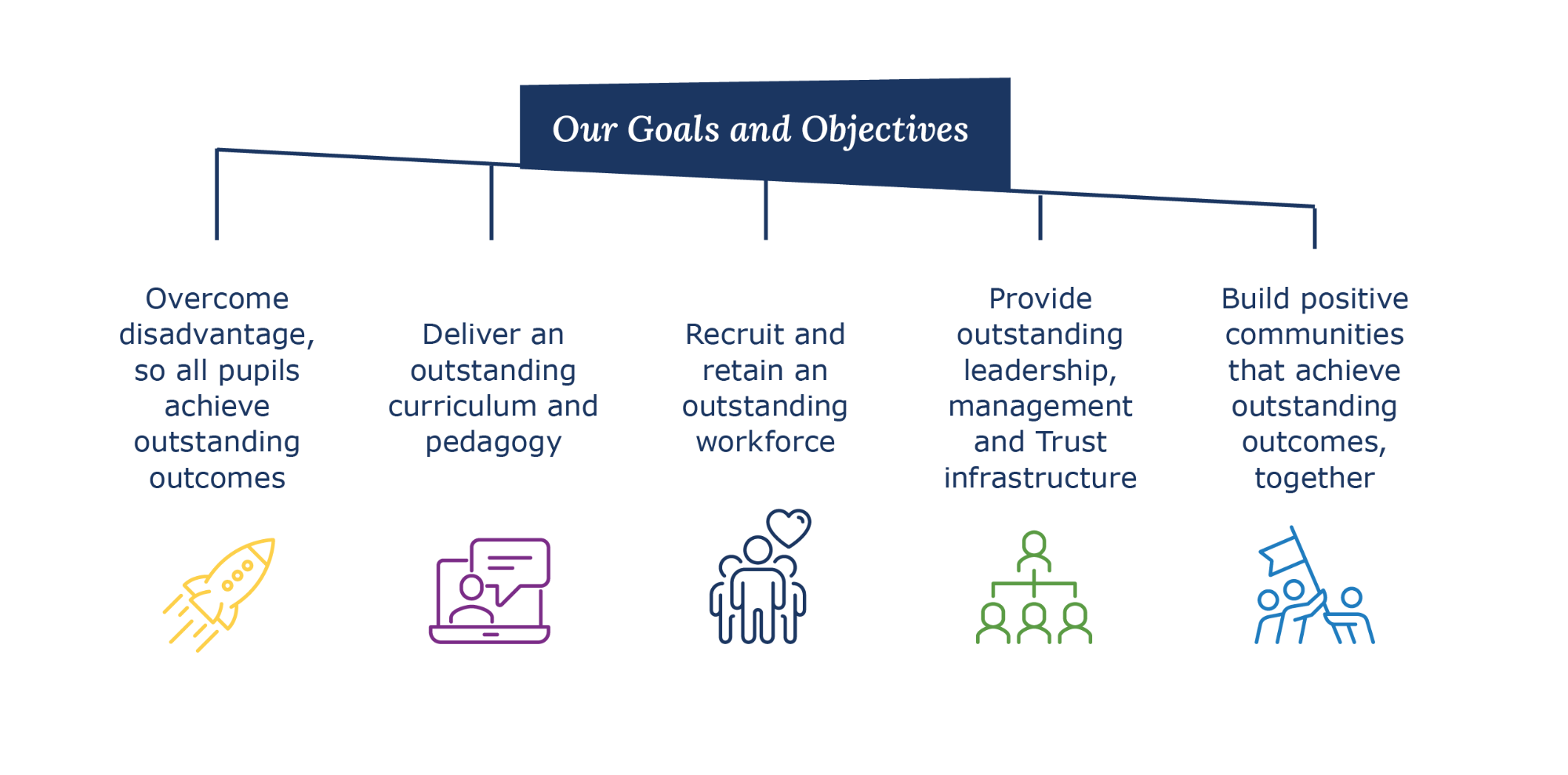 More details of the trust's strategy are available on the links below.