Welcome back to former student Sarah Speight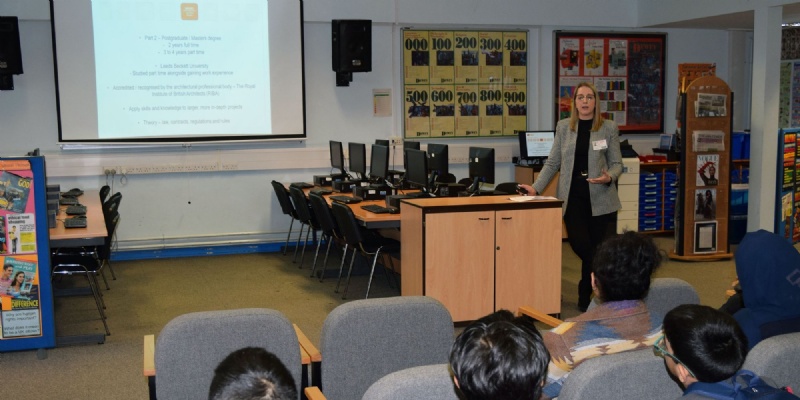 We were delighted to welcome former student Sarah Speight back to the Academy when she paid our students a visit to speak about her career as an Architect as part of our Inspirational Speaker programme.
Sarah spoke about her learning journey, work experience and university studies in becoming an Architect, which takes seven years to complete. She also explained to students the variety of study options available to qualify as an Architect. In her talk Sarah informed the students about how Architects design new buildings and the spaces around them, and work on the restoration and conservation of existing buildings.
The purpose of our Inspirational Speaker events is to enable our students to hear first-hand accounts from others about their learning journey since leaving school and the career routes available to them within a variety of professions. We are most grateful to Sarah for enabling our students to gain insight into the work of an Architect and the career opportunities available within this field of employment.
Future dates of Inspirational Speaker events, as and when they are announced, will be published in the Academy's Calendar, which can be found here.