SMSC Enrichment Days Provide Valuable Learning Opportunities for Academy Students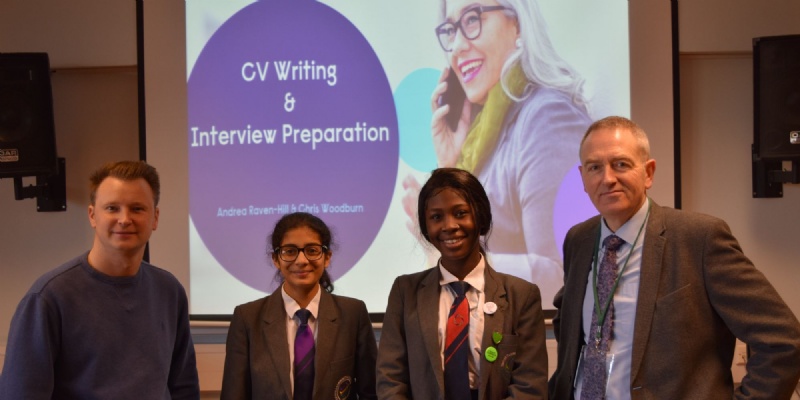 During the autumn half term, we have been pleased to deliver two SMSC days at the Academy. Students in year 10 and 11 each had a specialist day which provided them with the opportunity to develop their knowledge of important societal issues and learn vital lifesaving skills. Throughout the day, students engage in various activities and attend presentations provided by a variety of external agency guest speakers. The purpose of the days was to enable students to develop their knowledge of wider issues relating to their Spiritual, Moral, Social and Cultural Development, allowing them to be positive members of British Society.
We were very privileged to welcome three different external agencies into the Academy. Reed Education provided a session based on CV writing and Interview Skills. West Yorkshire Police led a session surrounding Youth Crime Prevention and targeted Drugs and Gang Culture. The Base who lead regular in school support sessions, led a session surrounding substance misuse.
Students re-visited their knowledge of First Aid after the World Restart a Heart day session. Mrs Greenwood, Mrs Walsh and Mr Hoodlass from out PE Department all led sessions surrounding vital life-saving skills including the recovery position, choking awareness and CPR. This gives students a good starting knowledge of how to tackle real-life emergency situations.
A workshop on interview skills was led by Mrs Sinclair, Careers Leader at the Academy, as a means of enabling students to be better equipped for the future when attending college or employment interviews.
The days were organised by Miss Spencer who co-ordinates the SMSC programme at the Academy.
Miss Spencer told us: 'The guest speakers were a brilliant addition to our SMSC Days, they give our students a deep understanding of the issues they face within modern society. We couldn't do the days without the help of outside agencies, and the students find these sessions engaging and thought provoking. The students were brilliant and an absolute credit to the academy. We can't thank our staff enough for helping out within the sessions to ensure a smooth running of the day.'
We are grateful to everyone who took part in the days, contributing to their success, and enabling our students to develop their life skills and be better prepared for a secure and healthy future.
We look forward to welcoming back these guest speakers, alongside others for our future Enrichment Days.