Academy Students Inspired by Cambridge University Presentation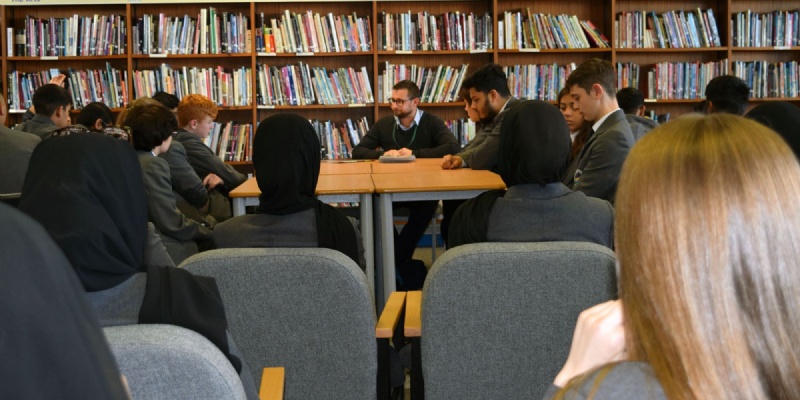 Academy students were delighted to welcome Joe Stanley from Selwyn College of Cambridge University to their assemblies.
Joe spoke to students in all year groups about Cambridge University as part of the Academy's Careers programme designed to inspire students to consider the potential options available to them regarding their future studies in higher education. During the assemblies Joe spoke about the history of Cambridge, university life and finance. He also informed students as to how they should identify their own personal pathway to university.
The assemblies were followed by a Question-and-Answer session in the Academy's Library which gave students in years 10 and 11 the opportunity to discover further information regarding university study.
The students had a wide range of questions which enabled them to find out more about university life and the learning processes through lectures and how they are required to carry out independent study. They also discussed the qualifications that students had to work towards in order to get a place at Cambridge and the interview process that they would have to go through if they were to apply to study there.
Our Head Girl, Madison Cammidge, told us: "I really enjoyed the talk and found it extremely useful and informative as I consider my own studies in the future."
We are extremely grateful to Joe and to Selwyn College for providing our students with this amazing insight into life at university and the study opportunities available.