Winning Christmas Card Design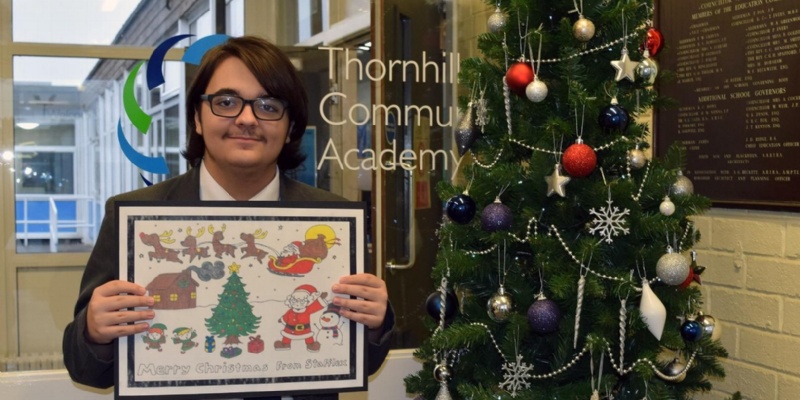 We are proud to announce the winner of the Stafflex Education Christmas Card Competition for 2020 is our very own John Wider of Year 11 - well done John!
We are extremely proud that one of our students has won the Stafflex Education Christmas Card Competition for 2020. Our congratulations go to John Wider of Year 11 who created the winning design which was selected from over 750 competition entries.
Stafflex is one of the area's major recruitment agencies based in Huddersfield. The family operated business supplies teachers, teaching assistants and education specialists to schools and colleges throughout the local area.
John's winning design will feature on a professionally printed card which will be used as the official Stafflex Christmas card for 2020 and will be sent to thousands of their clients and candidates over the festive period.
In creating the winning entry for the secondary school's category, John will receive a gift card and the Academy will be awarded £200 of art supplies.
Well done John for creating such a fabulous design. We are really proud of your success in the competition.