Fujitsu: Girls in Technology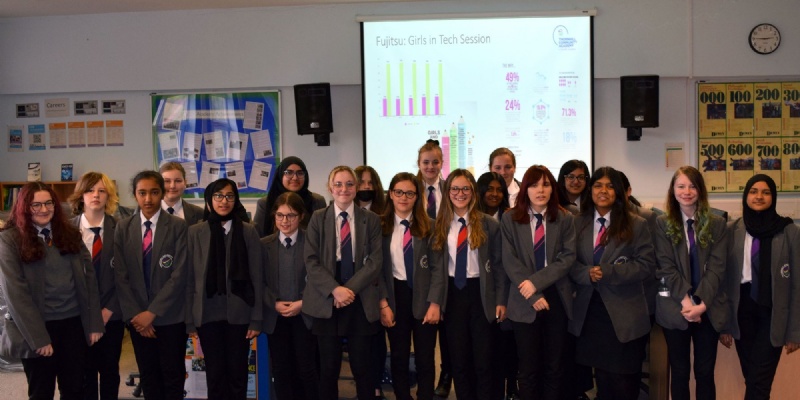 A group of up-and-coming female technologists had the opportunity to take part in the 'Fujitsu: Girls in Technology' live webinar event at the Academy.
In the workshop delivered by Springpod the students were able to discover the abundance of ICT job roles from Fujitsu's female ICT role models and learn about future career opportunities. The event was engaging and inspirational and captured the imaginations of the girls, connecting them to the world of technology and introducing them to potential career opportunities in the future.
Students were able to explore the exciting future of the technology industry and STEM (Science, Technology, Engineering and Mathematics) roles. They participated in three webinars where they had the opportunity to ask questions directly of female tech leaders at Fujitsu and completed various written tasks during the afternoon.
The event was organised by Mr Furzer, Director of Business and Computing, who told us: "The live webinar provided an exclusive opportunity for girls in years 8 and 9 to hear from and interact with inspiring role models at Fujitsu who've broken down the gender bias in STEM to create rewarding careers for themselves in the ICT sector."