Careers Fair Enables Students to Prepare for Future Success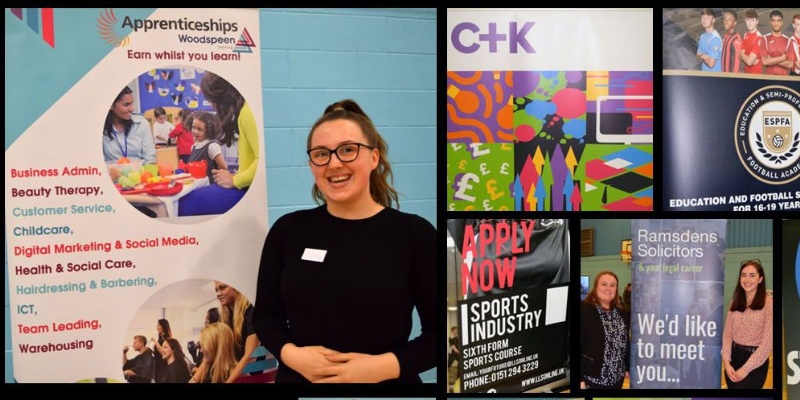 We were extremely pleased to be able to welcome the return of our hugely popular Careers Fair to the Academy for the benefit of our students. The event proved extremely successful when more than 20 training providers were visited by hundreds of Academy students and their parents.
Hosting the event at the Academy provided students with the opportunity to engage with training providers and representatives from FE Colleges, Universities, business and other service organisations. Through the Careers Fair students from all year groups were able to consider their options for the future.
The event was targeted at broadening the horizons of all our students, showcasing the opportunities that are available to them and provide practical information about different career options.
Mrs Sinclair, Careers Leader at the Academy, told us: "The event was a huge success. Students were able to talk through their future career choices with representatives from a diverse mix of colleges, sixth forms and local employers and the feedback from both staff and students has been extremely positive. It is great to be able to hold this event once again."
Looking to the future and ensuring all students are well supported with their choices upon leaving the Academy is of great importance. The Careers Fair provided a platform for students to discover more about the different career paths open to them and gave access to relevant information, necessary to make well-versed decisions about their next step when completing secondary education.

The Academy is most grateful to the following organisations for their time and valuable contribution in making our Careers Fair a highly successful event: Huddersfield New College, Mirfield Free Grammar, Heckmondwike Grammar School, University of Huddersfield, Greenhead College, Kirklees College, Wakefield College, St John Fisher, Elliott Hudson College, The Creative & Media Studio School, Woodspeen Training, CK Careers, LLS Online, C&K School Direct, Calderdale College, Royal Navy, British Army, Royal Airforce, Huddersfield Giants, Huddersfield Town Foundation, Reed Global, NPLFA Ossett, Ramsdens Solicitors, Stafflex Education.