Year 10 Students take part in Restart a Heart Day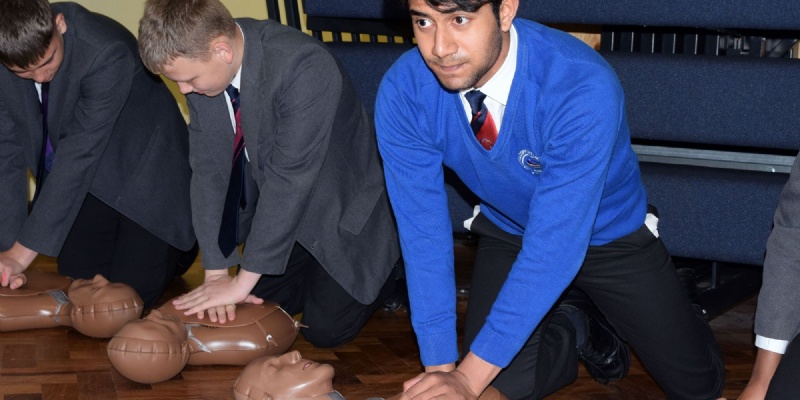 Learning how to perform CPR is an extremely important skill that could save someone's life. With training from doctors, paramedics and ambulance staff Year 10 students at the Academy had the opportunity to learn how to perform CPR should they ever have the need to do so.
By performing CPR through chest compressions until the emergency services arrive could save the life of someone who suffers a cardiac arrest and has stopped breathing. Their chances of survival are greatly increased where someone is able to provide CPR. With most cardiac arrests taking place in the home this could save the life of a relative or friend.
The training programme was organised by Science Teacher, Mrs Patel who engaged staff from the Yorkshire Ambulance Service to provide tuition as part of the national Restart a Heart Day taking place on 16th October.
During the workshop students learned about the procedures for aiding someone in cardiac arrest and the technique for providing chest compressions. They also had the opportunity to ask questions of medical staff attending the event.
The training session further added a real-life element to what the students have been learning in the classroom where they have studied the circulatory system as part of their GCSE Biology lessons.
The event was brilliantly delivered by Yorkshire Ambulance service staff and we are extremely grateful for their support. We would also like to congratulate all of our Year 10 students for engaging positively in learning skills that one day could save someone's life.