Goodbye year 11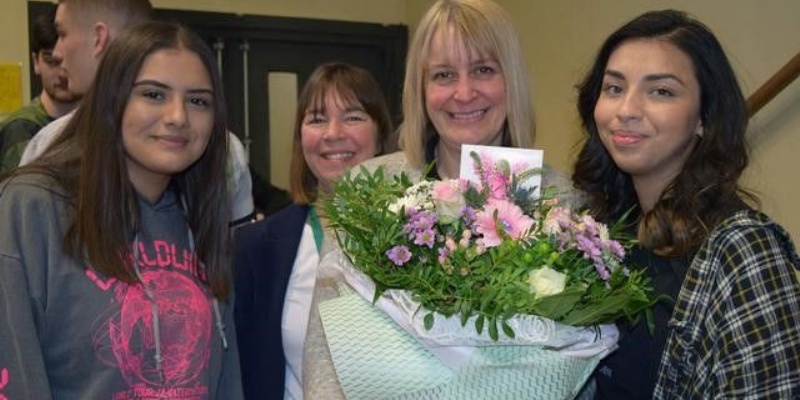 Last Friday our Year 11 students marked their final day at the Academy as they arrived at school for the last time due to the outbreak of the Covid-19 virus.
Due to the international pandemic of the virus all schools in England were forced to close until further notice to limit the spread of the virus. This brought about a sudden and abrupt end to their time at the Academy for our Year 11 students. Nonetheless, we were delighted to hold a special leavers' assembly for them before the school was to close at the end of the day.
During the assembly the students were reminded of their time with us since they joined the Academy almost five years ago by their Year Leader, Mrs Crowther.
Headteacher, Mr Burton, reminded the students how they had now grown into mature young adults displaying our Thornhill TOGETHER values. He also wished them well for the future, despite the present times, as they prepare for future college places.
The Academy Head Boy (Liam Kenyon) and Head Girl (Maryam Patel) gave an inspirational farewell message to their peers and expressed thanks to their teachers and Year Leader Mrs Crowther, presenting her with a bouquet of flowers.
We wish all of our leavers every success in the future. Whilst students will not be sitting examinations this year, qualifications will still be awarded. We will be in touch with students and keep you updated on this as soon as we are able to do so.