Academy students take part in Antony Gormley inspired workshops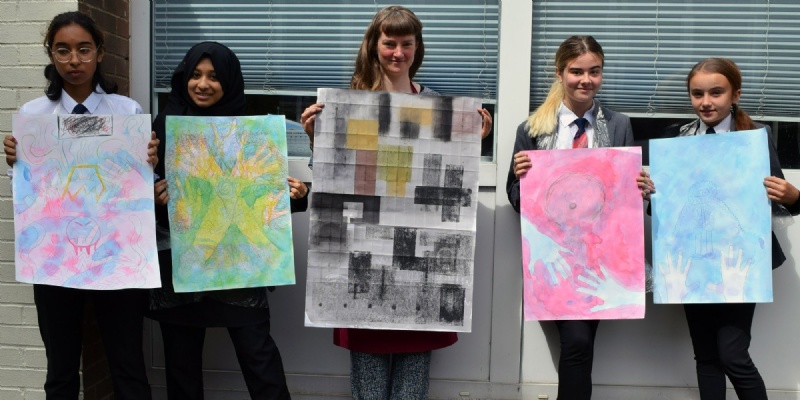 A series of art workshops, run in association with Kirklees College, were held at the Academy for students in Year 9 which were inspired by the work of Antony Gormley. A new sculpture by world-renowned sculptor Antony Gormley is on display on the rooftop at the new Kirklees College Pioneer Higher Skills Centre in Dewsbury.
The sculpture, titled WORK, has been loaned to the college and is situated on the rooftop of the Victorian building, formerly known as Pioneer House, an iconic Grade II Listed building that has been renovated and transformed into a new centre for higher skills and education.
As part of the launch of the exhibition, Kirklees Cultural Education Partnership have worked with five schools to create artworks in response to the work by Antony Gormley, which will form part of an exhibition to accompany the sculpture which will be launched later this year.
Artist Jo Blaker, worked with students exploring the role & impact of public art in our local environment through creative, drawing activities. The students explored themes within Anthony Gormley's sculpture 'WORK' which developed their understanding of drawing through a structured process of experimentation encompassing mindful, sensory & expanded drawing practice.
Their work will be celebrated in an exhibition in close proximity to Gormley's sculpture - creating a literal relationship between the work of an internationally renowned artist & theirs. For more on the iconic sculpture at Kirklees College, Dewsbury, please see here.
A video of the Dewsbury Schools project can be viewed here.