GCSE Examination Results Success 2023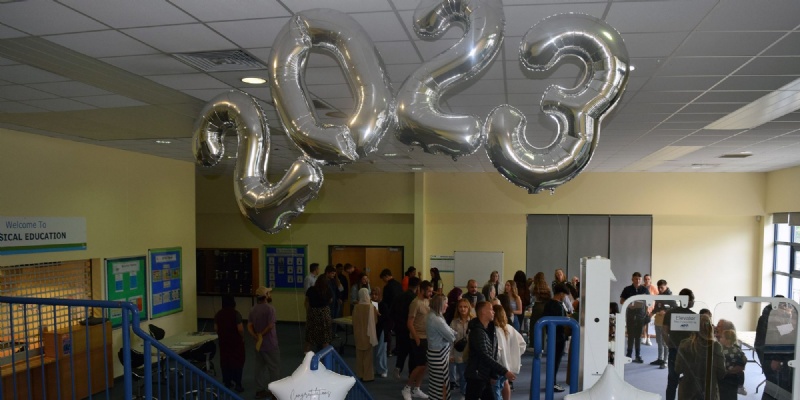 Congratulations to all of our students on their successful achievements in the summer 2023 examinations.
We are delighted to report great success in GCSE results at Thornhill Community Academy. Despite the challenges faced by lockdowns, remote learning and a secondary education punctuated by incidents, TCA students have performed superbly. Individual students have made huge progress, and the whole year group have improved headline figures again, when compared to 2019 outcomes. The percentage of students achieving a standard pass between a grade 4 and 9 in English and Maths has risen by to 62% this year, and those achieving a good pass (grade 5) in both subjects has risen to 42% for 2023 leavers.

Headteacher, Mr Burton, commented: "We ask for two things from everyone at TCA - work hard, and be nice. I am so proud of students' outcomes this year, and their dedication and application has been a genuine privilege to witness. They have worked hard, been nice, and today's outcomes absolutely prove that when this happens, excellent results follow. To all students: be rightly proud of your excellent achievements; to all families: thank you for your support in working with your children to give them the platform to achieve; to all staff and governors: a huge thank you and congratulations on your efforts to ensure that every year 11 student leaves this Academy with the skills, qualifications and values to have successful and happy lives. Despite this cohort facing huge upheaval and disruption to their education, they have preserved and made me extremely proud."