Students participate in workshop led by West Yorkshire Police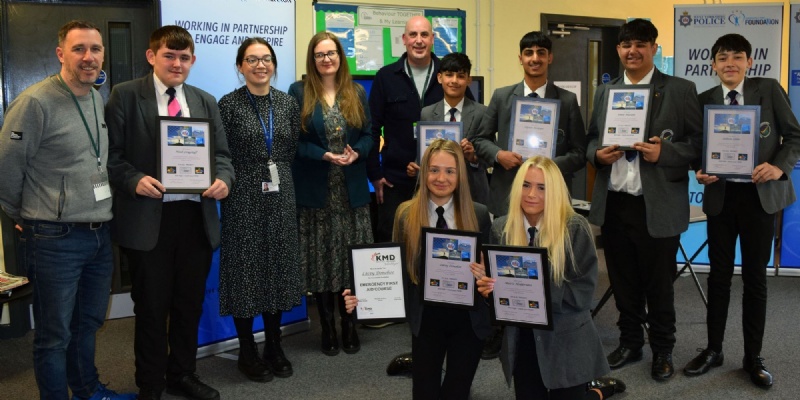 Police Officers from the Kirklees District Early Action Team worked with students from Year 8 and Year 9 as part of the PEAK (Positive Engagement Against Knives) project. The project supports young people and their wider communities and helps them feel safer, realise their potential, and improve community cohesion.
The students who participated took part in a four-week programme which included workshops and interactive sessions on various topics including youth violence, crime and the consequences, anti-social behaviour, and county lines. They also received training in first aid and received a national qualification for life saving techniques.
Paul Jackson, a West Yorkshire Police officer from the Early Action Team stated, 'We have thoroughly enjoyed visiting Thornhill Community Academy and the students have been fantastic and a credit to the school. We wish them well in the future and know they will be hugely successful due to their engagement levels.'
Nicola Holmes, Designated Safeguarding Lead at the Academy, expressed her gratitude to Paul and his colleagues for the opportunity to take part in this project.
She told us: "Students really enjoyed the sessions and were able to speak confidently about what they'd learned. It will undoubtedly have a positive effect on those students and has equipped them with the knowledge and skills to keep themselves and others safe."
As a result of their hard work and engagement officers have agreed to take the group on a trip to their Police Operations centre where they will be able to see various departments and meet officers from various teams including the Police Mounted Section, The Police Dogs Unit, Firearms and Air Support.