Careers in the television industry with Channel 4 Schools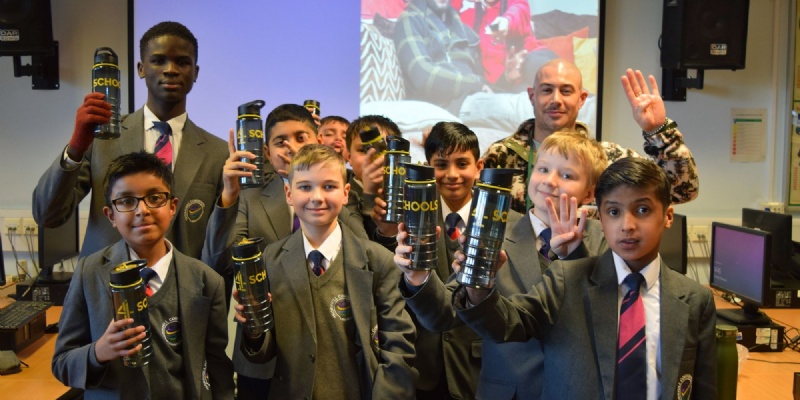 A series of exciting and informative media workshops led by Michael Longhi, Talent and Inspiration Manager, from Channel 4 Schools were held for groups of Academy students in Years 7 and 9.
Throughout the two-day programme students joined in workshops which enabled them to discover the wide range of job roles that exist within the media industry. Students were introduced to careers such as set designers, location managers, sound mixers, scheduling managers and many more options that could become an achievable future for them all.
Students had their skills put to the test when were challenged to budget for a tv trailer giving consideration to various production options and costs. They were required to work as a team to plan the project and deliver a presentation that would influence the broadcaster to commission their show. Members of the winning team received a Channel 4 water bottle.
Students were also engaged in identifying their personal skills which could potentially be transferable in the future. They identified the skills that they had developed through school and related these to various job roles within the media industry.
The workshops were informative and gave students insight into the media industry and the variety of career choices available to them.
The event was organised at the Academy by Mrs Sinclair, Careers Leader, who told us: "I am really grateful to Channel 4 for providing the workshops for our students who have greatly benefited from the opportunity of working with such a high-profile media company."